St. Edward's University Campus...
Positions
0 Remaining
Registration Closes
Nov 20, 2013 12:00am or when space runs out.
Description

Volunteers will be
• Sorting food collected on campus
• Filling family boxes with sorted food
• Making a list of what is still needed to complete family boxes
• Going to HEB to buy what's on the list (Medina will pay)
• Filling family boxes with what was bought at HEB
• Breaking down food donation boxes and take to St. Joseph Hall
• Possibly moving boxes

**Check-in will begin at 7:30am and we will be beginning the project promptly at 8am. Please plan to arrive no later than 7:45am on the day of the project.

Looking to learn more about St. Edward's Campus Ministry? Please visit their website:
http://think.stedwards.edu/ministry/

Causes
Homeless & Housing Food Insecurity, Hunger
GivePulse

17 Positions Filled

|

12 Impacts

|

75 Hours
Location:

3001 S. Congress Avenue,

Austin, TX 78704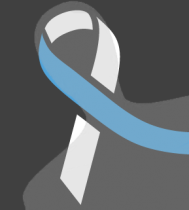 Brandon Almendares wrote on November 7th, 2013
If someone could mention where exactly on campus the group will first meet in the morning, that would be great!